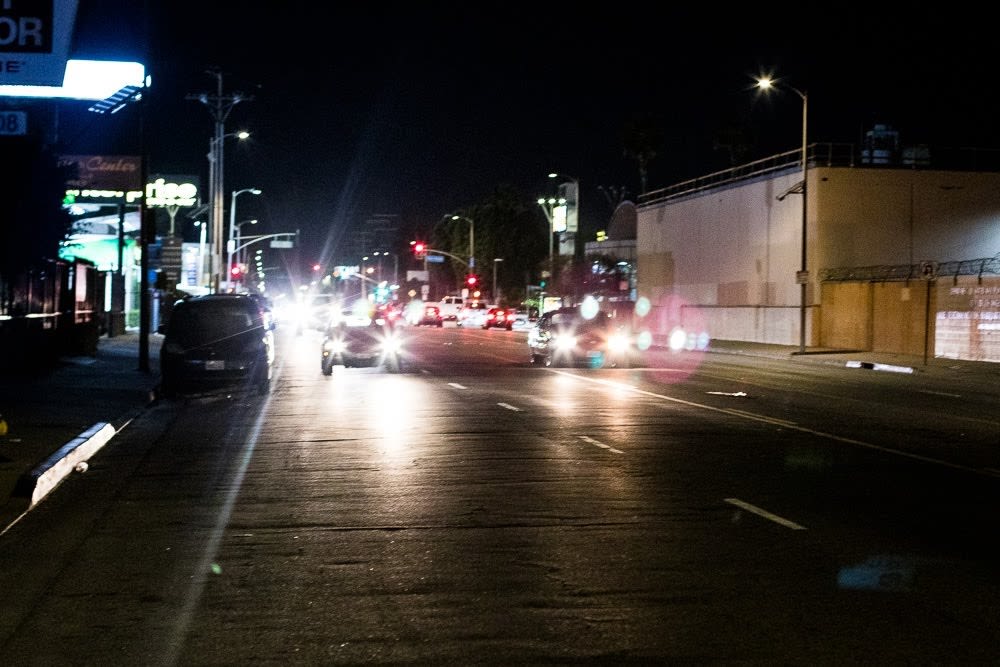 Why Headlights Are an Important Car Safety Feature
---
Every year there are thousands of accidents that occur across the country and as a result, thousands of people sustain injuries. In Illinois in 2017, there were 311,679 crashes and 21.5% of them were injury crashes. This comes out to 66,889 injury crashes that year alone, and there were also 998 fatal crashes. Every step drivers can take to stay safe on the roads is important.
One of the most important things is maintaining all the parts of your car. Often overlooked, the headlights of a car tend to dim over time. Dim lights make it so much more difficult to see at night and this can put drivers at major risk for an accident. If you are unable to see the roadway clearly you won't be able to see possible hazards until you get right up to them. Animals or people can unexpectedly run out of the road, large potholes may be present, and more importantly, other cars may not be able to see you coming.
When Should You Replace Your Car's Headlights?
If you are driving at night and you are struggling with seeing clearly on the road, you should consider replacing your headlights. The good news is that replacing headlights isn't a difficult task and it is also fairly inexpensive. Headlights are similar to wiper blades in that they should be checked often and when replaced, done so together in pairs.
Changing them before they dim is a good way to make sure they perform the best and allow you to have continued visibility while driving. According to research done by the Lighting Research Center at the Rensselaer Polytechnic Institute (RPI) halogen headlights that produce a whiter light are the best for seeing objects on the road and clearly identifying the street signs. Due to the increased ability of drivers to see more clearly, they increase their ability to avoid hazards. Also, try the following to improve night driving:
Scrub headlights to clear any dust or dirt that limits their power. Cleaning the debris off of headlights is a way to also prevent glare.

Replace headlights regularly.

Always replace your headlights together so that they produce the same intensity in light.

Use whiter, bright high-performance headlights for the best visibility.

When you take your car in for servicing ask your service person to check your lights to see if they are aligned. Rough terrain and bumpy driving can cause them to be displaced.
Additionally, think of car ratings when you are considering purchasing an automobile. The Institute for Highway Safety (IIHS) is a great resource for information and ratings on automobiles. Headlights are examined and get a rating. Certainly, brakes, airbags, collision warning systems, and emergency braking systems are important to safety but so are quality lights.
Illinois and Wisconsin Personal Injury Attorneys
The Janesville personal injury lawyers at Alexander J. Smith Law Offices will help you after you have been in an accident that was not your fault. Our team of Janesville serious injury attorneys has your best interests in mind and we will help you through every step of the personal injury claim process.
Call us today to set up a free consultation for residents of Wisconsin or for residents of Illinois. One of our highly knowledgeable Wisconsin and Illinois personal injury attorneys is looking forward to meeting with you and providing you with options to obtain compensation for your losses.