Car Accident Lawyer Serving Rockford, Illinois
Rockford Car Accident Lawyers
Accidents can happen to anyone. Even if you're a careful driver with a spotless driving history obeying all applicable rules of the road, you can't control "the Other Guy". You know the one – the guy who's texting, eating a sandwich, or even shaving while driving to work. He's messing with the AC or radio controls, typing a destination into his GPS. He only had a couple of drinks, leave him alone, he's fine!
In the above dramatization, The person driving that car was not fine. And if you're unfortunate enough to be sharing the road with him, there's a good chance you might not be fine either in the near future.
Accidents don't just damage vehicles, they damage lives. Physical injuries, disability, disfigurement, and even death can result. However, if you've been injured due to the negligent behavior of another driver, you have a right to seek legal compensation for your damages.
If you or anyone in your family is suffering due to the negligence of another driver, seek a professional consultation with our Rockford area auto accident lawyers.
Injuries Resulting From Negligence
At Alexander J. Smith Law Offices, we handle accidental injury cases involving cars, motorcycles, and trucks on a constant basis. We are dedicated to helping auto accident victims get maximum compensation for their injuries.
Schedule an appointment at 815-243-9686 for a FREE Consultation with one of our Rockford area accident lawyers today.
Fatal Motor Vehicle Accidents
In 2019 there were 958 fatalities on Illinois roads from traffic accidents. 229 of those were not wearing their seatbelt. 172 involved unlicensed drivers.
A common thread in fatal accident cases is the irreparable loss to the families of the accident victims. Survivors may have experienced not just a personal loss of a loved one, but in the case of a spouse or a young child, their only source of financial support.
In a wrongful death case, damages can be recovered on behalf of certain parties not only for the emotional loss of a loved one but also for the financial support they would have provided during the course of their life and even the loss of inheritance of the accumulated wealth that would have been transferred had they survived and lived to a normal life expectancy.
If you have lost a loved one as a result of the negligence of another driver, call our Rockford area accident lawyers immediately for a free consultation.
Stop Worrying About The Insurance Companies, Let Us Handle It
Auto accidents can be devastating on multiple levels. From physical injuries to exhausting medical treatment to financial stressors like lost time from work, there is a lot to deal with. Adding to your trauma is having to speak with the at-fault party's insurance adjuster who seeks to delay and reduce your payouts to maximize their company's profits.
Once you hire an attorney to represent you, all communications run through counsel. You no longer have to talk to insurance adjusters about subjects you know nothing about, and you'll have your own experts dealing with them on equal footing on your behalf.
So take a deep breath and relax. Then call the Rockford area auto accident lawyers at Alexander J. Smith Law Offices now, and start focusing on the most important part of your accident – your recovery from it.
We Do House Calls
Whether you're recuperating at home or hospitalized, our Rockford IL area auto accident lawyers can visit you in person for a FREE consultation and assess your case. Damages you may be entitled to include:
Medical bills

Pain and suffering

Disability

Disfigurement

Permanent impairment

Lost wages

Lost earning capacity

Prescription medication costs

Miscellaneous costs

Spouse's loss of society, consortium, and spousal services
Our knowledgeable and compassionate lawyers are steadfast in their goal of getting you the best compensation in the least possible time so that you can get back to normal.
Common injuries suffered in motor vehicle accidents may include:
Lacerations, Abrasions, and Bruising

Internal Organ Injuries

Traumatic Brain Injuries

Chest Injuries

Fractured and Broken Bones

Cardiac Arrest

Lung Collapse

Broken Pelvis

Spinal Cord Injuries

Torn Ligaments

Broken Ribs

Limb Amputation
If you or anyone in your family has suffered from an accident caused by someone else's negligence, call Alexander J. Smith Law Offices now to speak to one of our Rockford area auto accident lawyers.
Establish Accountability With Auto Accident Lawyers in Rockford, IL
Auto accidents can happen to anybody. If you or someone in your family has sustained serious injuries due to the negligent actions of another driver you deserve justice and compensation. The best way to get that is by hiring an experienced, aggressive attorney to fight on your behalf.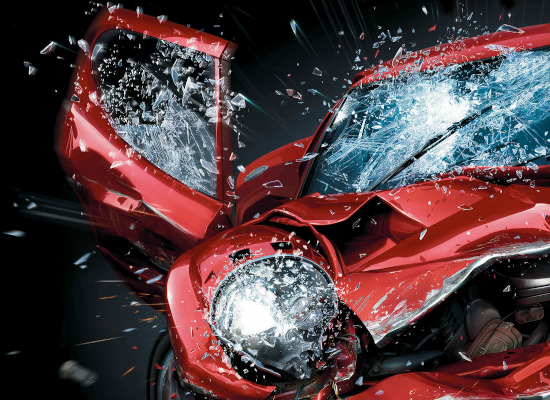 Many personal injury firms are more concerned about their bottom line than doing what's right for their clients. We are the exception to that rule.
At Alexander J. Smith Law Offices we fight to get justice for our clients every step of the way through the claims and litigation process. You will always deal directly with your attorney when you call, and never get pushed off to a secretary or paralegal who doesn't know what's happening with your case. And your call will always be returned by the next business day.
Get the experienced, client-focused legal representation you deserve – contact Alexander J. Smith Law Offices today for your FREE consultation.
Knowledge is Power
Did you know that people represented by counsel typically receive 4-5 times as much as unrepresented claimants? Insurance companies love it when people try to represent themselves in an auto accident claim, they prey on people who do so. The earlier you can involve an attorney in your case the better.
If you or anyone you know has suffered injuries as a result of the negligent actions of another, contact one of our Rockford-based accident lawyers for a thorough discussion. We educate our clients about their legal rights every step of the way. Our lawyers will help you understand the pros and cons of every legal possibility so that you can make informed decisions about your claim.
Call us at 815-243-9686 to schedule a free consultation with one of our experienced accident lawyers today!