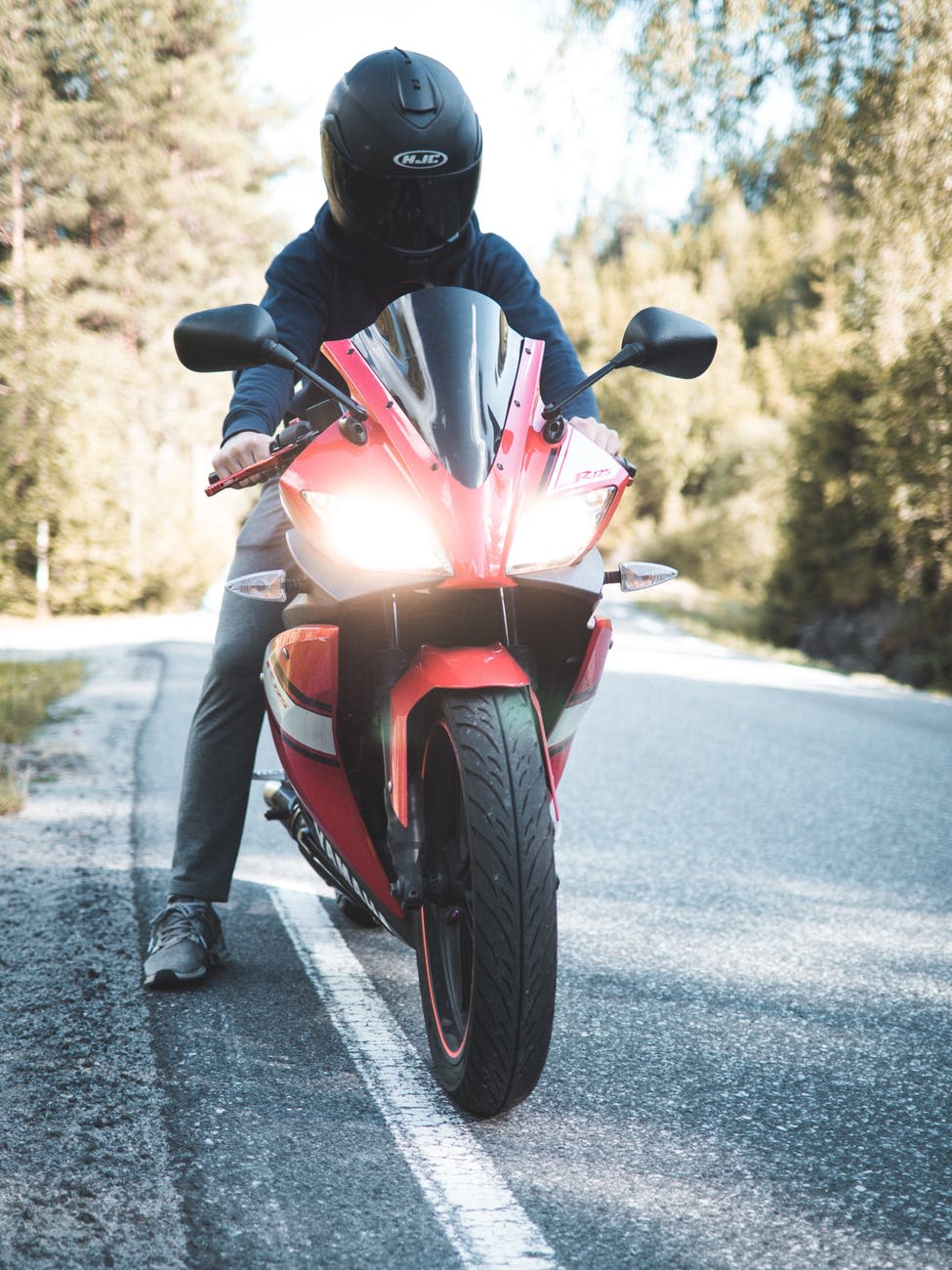 Would a Federal Helmet Law Affect Motorcyclists in Illinois?
---
In Illinois, motorcyclists are not required to wear a helmet to ride their bikes. They do, however, have other laws that motorcyclists must observe and these include following all the rules of the road just like any other vehicle. In addition, they must:
Using headlights during the day

Wear eye protection or have a windshield on the motorcycle

Ensuring handgrips are below the height of your head

Passengers must have a seat and footrests

Riders may not pass between two other vehicles going in the same direction unless there is a traffic lane that allows the rider to pass safely

Riders may not pass on the right unless they have at least eight feet of unobstructed pavement

It is unlawful to ride a motorcycle up on one wheel (wheely)

Riders must have a motorcycle endorsement from Illinois or another state

Motorcyclists must have the following insurance to ride:

$20,000 bodily injury per person

$40,000 bodily injury per accident

$15,000 property damage per accident

$20,000 uninsured motorist coverage per person

$40,000 uninsured motorist coverage per accident
How Would a Federal Helmet Law Affect Illinois?
For starters, if the federal government decides to make a national law requiring helmet use to ride a motorcycle, motorcycle riders in Illinois would lose their ability to personally decide for themselves if they want to wear head protection or not. While federal law wouldn't decrease the number of accidents, per se, statistics show that the more motorcyclists wear helmets the less they are likely to suffer serious head trauma and death.
The National Transportation Safety Board (NTSB) is considering federal legislation making it unlawful for any rider in the country to drive their motorcycle if they do not have a helmet. According to the NTSB, there has been a rise in fatal motorcycle accidents in the United States and in a lot of these fatal incidents, a helmet was not utilized.
Even though it is clear, that wearing a helmet can help save lives, many motorcycle groups are not in favor of national legislation. Some bikers feel that the decision to wear a helmet should be up to the rider, not the government. These fiercely independent voices want to make their own decisions regarding the gear they wear while they enjoy rides on their motorcycles.
Do You Need a Qualified Illinois Motorcycle Accident Attorney?
If you have been in an Illinois motorcycle accident and are suffering injuries or if you have a loved one that lost their life in a crash, speaking with an Illinois motorcycle accident injury attorney will help you protect your legal rights and obtain the full amount of compensation you deserve. The Janesville automobile accident attorneys at Alexander J. Smith Law Offices will fight on your behalf so that you obtain a fair settlement.
Call the Alexander J. Smith Law Offices today to discuss your situation during a completely free consultation for residents of Wisconsin or for residents of Illinois. One of our highly knowledgeable Wisconsin and Illinois motorcycle accident injury attorneys will answer all of your questions and work with you so your best interests are represented.