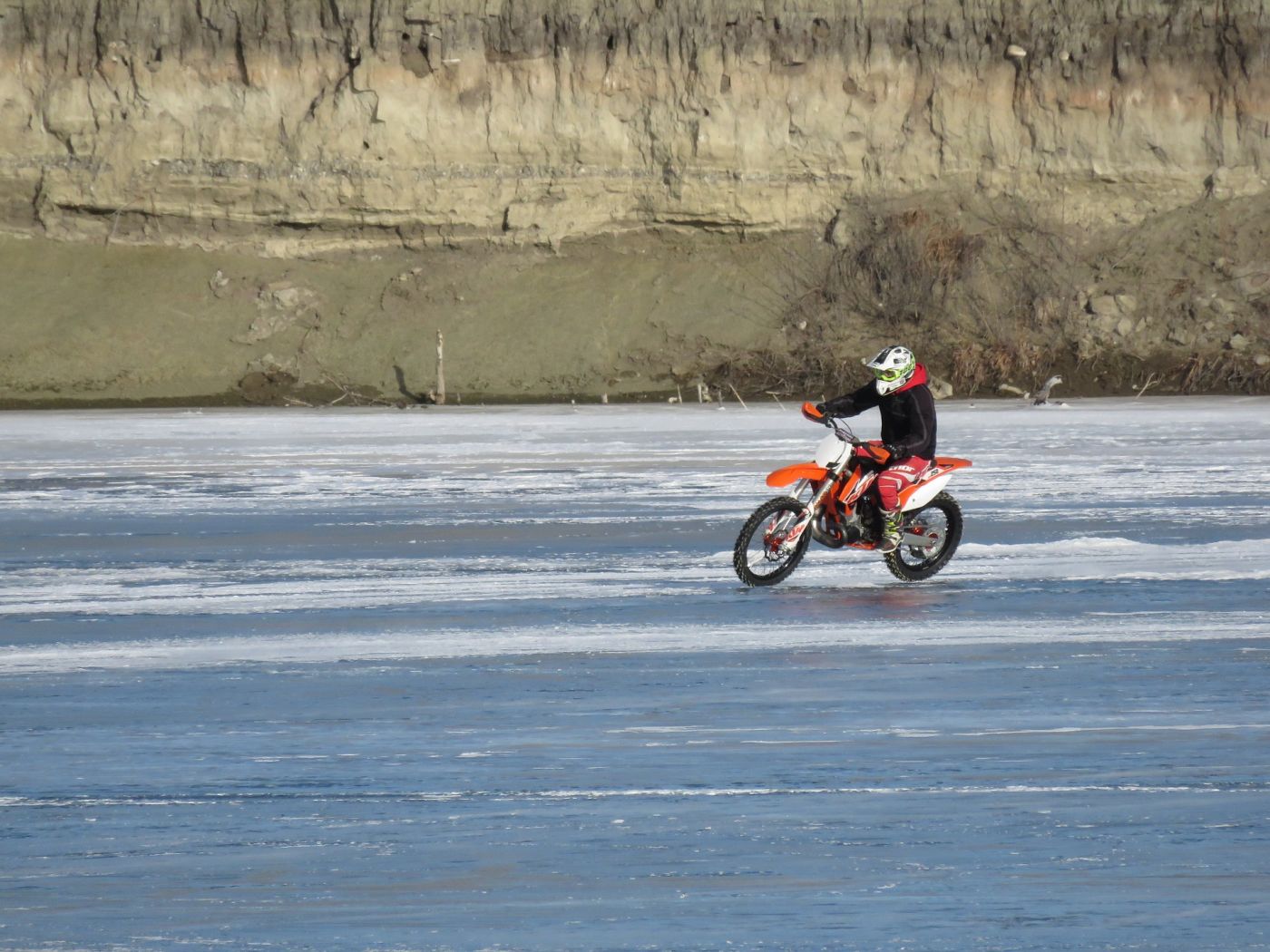 Motorcycle Driving Safety Tips in The Winter
---
Driving a motorcycle takes skill, confidence, and training. Even in the best conditions, motorcyclists are at high risk for accidents and catastrophic injuries, if not death. Riding in winter conditions is tough enough for passenger vehicles let alone motorcyclists. There is no doubt that driving a motorcycle in Illinois in the winter poses a real challenge as our neck of the woods gets its share of blistery cold, snowy weather.
There were 296,060 traffic accident crashes in the state of Illinois in 2014 and 3,408 involved motorcycles. Even though motorcycle crashes only made up 1.2% of all the crashes that occurred that year, they accounted for 13% of all the traffic fatalities that resulted from crashes in 2014. This trend is seen almost universally. With fewer motorcycles on the road, the occurrence of accidents with motorcycles will be much lower. However, because there are so many safety considerations with motorcycles, their rates of death are very high when compared to those that are occupants of cars.
How Can You Drive Your Motorcycle Safely in Winter Conditions?
Winter conditions such as sleet, ice, and snow pose significant risks to all drivers. Knowing how to operate your motor vehicle should you have to drive in these conditions is paramount. Since the risks for fatal accidents are higher in motorcyclists, avoiding driving in inclement weather is advisable. Watching the weather reports will keep you up to date on environmental conditions that may arise while you are out on your motorcycle.
If you find yourself in a position where you must ride in dangerous winter weather, the following tips can help.
Avoid compacted snow which rapidly turns to slippery ice faster than fresh snow. When compacted snow hardens it is very slick and it won't take much for you to lose control of your motorcycle.

Lighten up on braking so that you reduce the risk of locking up either your front or rear tire.

Go very slowly when you are putting on the throttle because if you go too heavy you will lose traction in your rear wheel which means you just lost control of your bike.

Steer lightly and drive at a slower speed so that you aren't faced with counter-steering to make turns

Don't use a combination of the breaks, turning your bars, or the throttle at the same time, just pick one so that you don't lose control of your bike

Enter turns at a safe, slow speed. Do not hit your brakes midway during your turn as that will ensure either your front or rear wheel will lock up

Avoid aggressive drivers, and let those who are tailgating you pass.
Talented Illinois Motorcycle Accident Attorneys
Driving a motorcycle in the snow is a delicate and calculated activity. If just one thing goes wrong, you could be in serious danger of a major accident. The Illinois motorcycle accident lawyers at the Alexander J. Smith Law Offices will help you with your personal injury claim and fight so that you obtain the most compensation if you have been in a motorcycle accident that was not your fault. Our highly qualified and experienced Illinois personal injury attorneys care about victim's rights.
Contact us today to set up a free consultation for residents of Wisconsin or for residents of Illinois. One of our highly knowledgeable and resourceful Wisconsin and Illinois personal injury attorneys are here to discuss your accident experience with you.