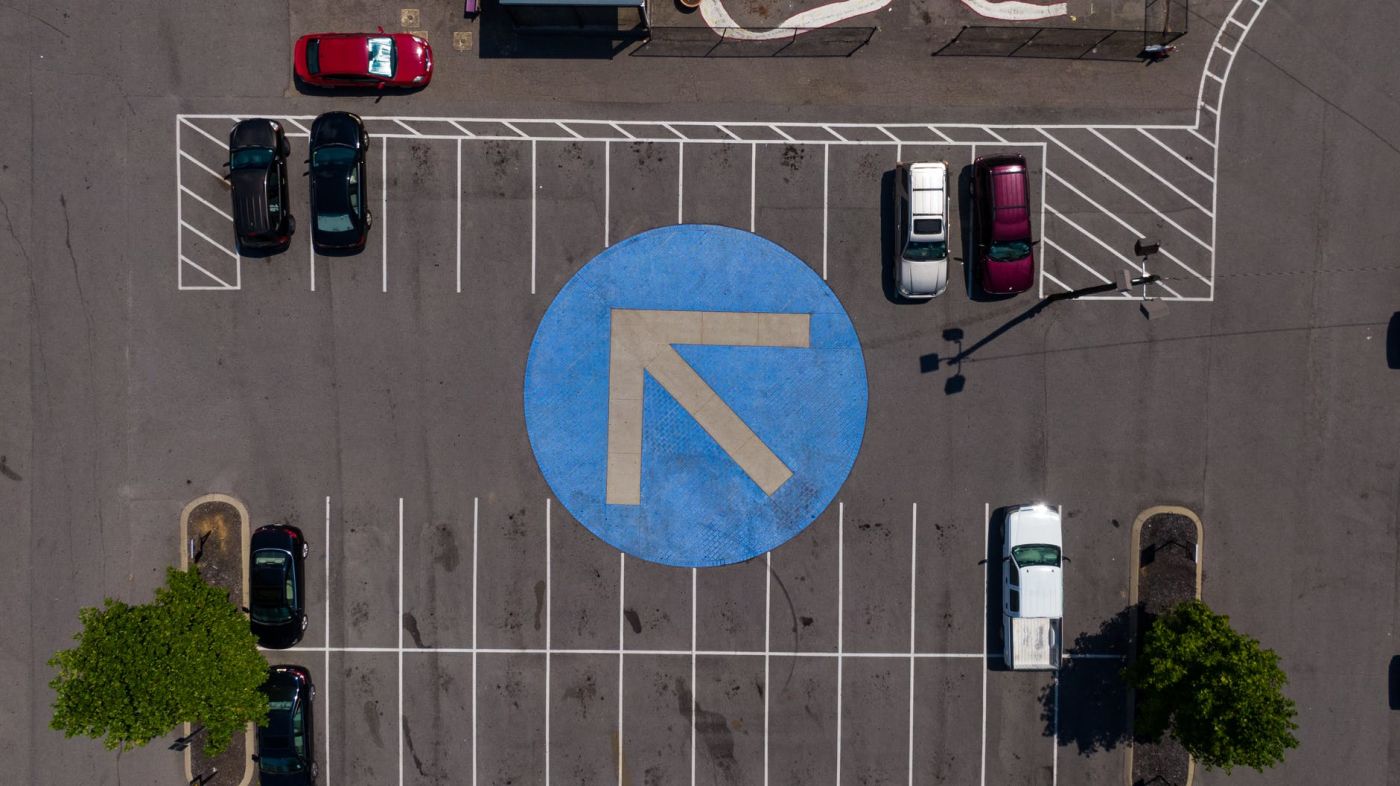 How to Reduce Your Risk of A Parking Lot Accident
---
There is a lot of activity that goes on in a parking lot. When we think of car accidents, we generally think of an accident on the road while driving. But parking lots are equally as dangerous for pedestrians and vehicles. A busy parking lot is full of drivers entering and exiting, pulling out of spaces and fighting to win the closest space near a store, children bouncing about, carts everywhere along with store employees moving large lines of carts, and people abound.
There are plenty of situations where a driver can find themselves in an accident in a parking lot. Statistics say that one in five car accidents take place in a parking lot. Every year in the country, there are over 6 million accidents which lead to more than 3 million injuries. Approximately 14% of all the accidents reported in the country occur in a parking lot.
Why Do Parking Lot Accidents Happen?
There are a handful of reasons why parking lot accidents take place. Some of the most common reasons behind these accidents include:
Accidental acceleration when there are people or cars passing by causing an unexpected collision.

Ignoring the rules of driving in a parking lot either intentionally or unknowingly by driving the wrong way down isles.

Drunk drivers who are not fit enough to be behind the wheel.

Ignoring parking lot traffic stop signs and just rolling through them.

Multiple cars pulling or backing out simultaneously resulting in a crash.

Shopping carts unexpectedly rolling away from patrons.

Children running between spaces and potentially darting out in isles.

Opening doors without checking to see if there was another car pulling into a close space.
The truth is, there is a lot of commotion in parking lots which can lead to accidents. It is very important that when you are navigating a parking lot you are extra cautious and alert. The National Highway Transportation Safety Administration (NHTSA) reports that small children have a high risk of being hit and sustaining injuries in car accidents. Approximately 22% of children aged 5-9 will die from accidents with cars. This age group is one of the most highly vulnerable demographics for serious injuries and death when hit by a car.
There are some tips to help you be more aware of your surroundings and reduce your risk for accidents that could result in injuries in parking lots:
Take note of where others are when you are loading your vehicle so you know where they may be located when you are pulling out and driving.

Backup cameras are becoming more common in car designs but if you don't have one you can get one installed affordably. Making the most use out of backup cameras will help you examine your surroundings much better.

Don't be quick to react or speed, take your time in parking lots driving up and down isles and backing out of parking lots so people can see you moving and react with enough time and you can also have enough time to react to others movement.

Lots that are well-lit are better for visibility and detecting and avoiding hazards.

Give yourself a good amount of distance from other vehicles and by parking further out.
Find a Janesville Personal Injury Attorney
If you were injured in an accident, the Janesville personal injury lawyers at Alexander J. Smith Law Offices will help you with your personal injury claim, and our Janesville serious injury attorneys will fight to protect your legal rights. Contact our team of Wisconsin and Illinois personal injury attorneys today to set up a free consultation for residents of Wisconsin or for residents of Illinois.